TruSteel Infusion Set, 6mm Cannula, 23" Tubing, t:lock
Prescription Required
Click image to enlarge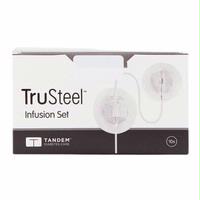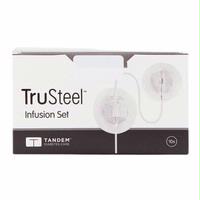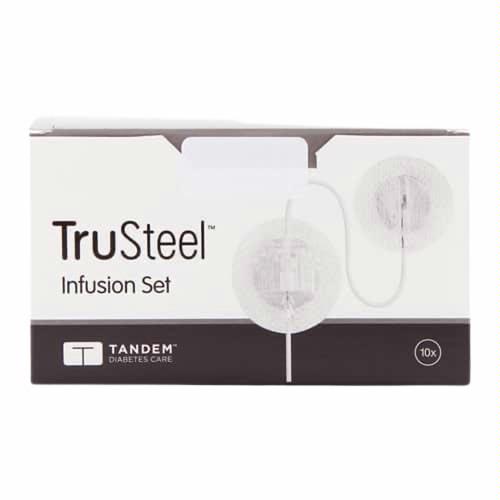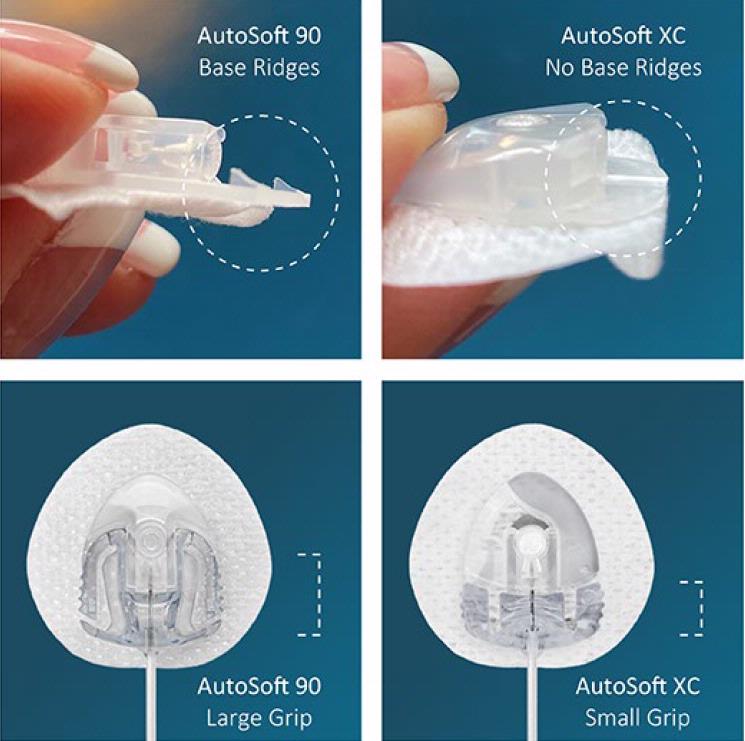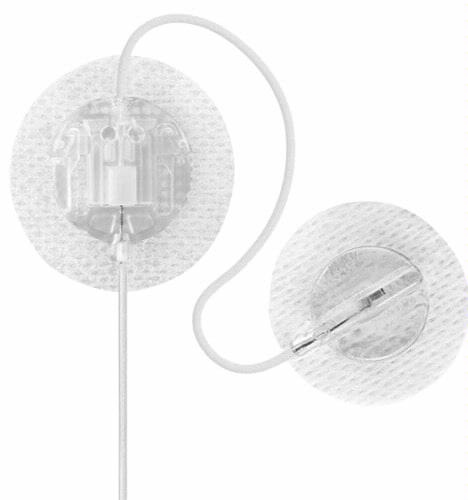 Description
Advanced Features for Comfortable Insulin Delivery
The Trusteel Infusion Set is designed to provide a reliable and comfortable insulin delivery experience for individuals managing diabetes. With its 6mm cannula, this infusion set offers a thin and comfortable insertion, reducing discomfort during application. The 23" tubing provides flexibility and freedom of movement during wear, allowing you to go about your daily activities with ease. Trusteel Infusion Set is engineered with advanced features to ensure a seamless and reliable insulin delivery experience.

Secure and Leak-Free Connection with T:Lock
Featuring the innovative T:Lock mechanism, the Trusteel Infusion Set offers a secure and leak-free connection between the tubing and the insulin pump. This mechanism ensures a reliable and uninterrupted flow of insulin, providing peace of mind throughout the day. With its user-friendly design, the T:Lock connector enables easy and hassle-free tubing changes, enhancing convenience and simplicity in your insulin therapy management.

Precise and Consistent Insulin Delivery
The Trusteel Infusion Set is designed to deliver precise and consistent amounts of insulin, promoting effective diabetes management. With its reliable cannula and secure tubing connection, this infusion set ensures accurate insulin delivery, minimizing the risk of under-dosing or over-dosing. Trusteel empowers you to take control of your insulin therapy with confidence, knowing that your insulin delivery is accurate and reliable.
Features
Comfortable 6mm cannula for painless and reliable insulin delivery
23" tubing provides flexibility and freedom of movement during wear
t:Lock mechanism ensures secure and leak-free tubing connection
Easy and hassle-free tubing changes for convenient insulin management
Precise and consistent insulin delivery for effective diabetes management
Minimizes the risk of under-dosing or over-dosing insulin
Promotes confidence and control in insulin therapy management
Specifications:

Adjustable Settings: No
Alerts & Alarms: No
Automatic Shutoff: No
Calibration Required: No
Compatible with Insulin Pump: No
Data Sharing Capable: No
Integrated Continuous Glucose Monitor: No
Smart Phone App Available: No
Software Reporting: No
Bolus Calculator: No
Battery Included: No
Age Indication: 2 Years and Older
Sterile: Yes
Latex- Free: Yes
CA Prop 65 Warning: Information Not Available
Included In Kit
10 Tandem TruSteel Infusion Set
6mm Cannula
23" Tubing, t:lock
Reliable insulin delivery with advanced features
6mm cannula for easy insertion
23" Tubing provides freedom of movement
t:Lock mechanism ensures secure connection
Designed for precise insulin delivery