AutoSoft 30 Infusion Set, 13mm Cannula, 23" Tubing, t:lock
Prescription Required
Click image to enlarge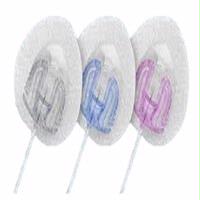 Description
Comfortable and Reliable Insulin Delivery
The AUTOSOFT 30 INFUSION SET, 13MM CANNULA, 23" TUBING, T:LOCK is Designed for comfort and reliability, this infusion set offers a seamless insulin delivery experience. The 13mm cannula ensures a comfortable insertion while providing efficient insulin absorption. With a 23" tubing length, you'll have the flexibility and freedom to move without any restrictions, allowing you to go about your daily activities with ease.
Secure Connections and Hassle-Free Changes
This innovative connector ensures secure and reliable connections between the infusion set and your insulin delivery system. Enjoy peace of mind knowing that your insulin will be delivered accurately without any risk of leakage. Additionally, the set is designed for easy and convenient changes, making the process hassle-free and efficient, enabling you to focus on what matters most - managing your diabetes effectively.
Precise Insulin Delivery for Effective Therapy
The AUTOSOFT 30 INFUSION SET is meticulously designed to provide reliable and precise insulin delivery. Every component of the set is carefully crafted to ensure optimal performance and accuracy. Trust in this infusion set to deliver your insulin therapy with confidence, knowing that you're receiving the correct dosage and maintaining control over your diabetes management. Experience the benefits of a reliable and effective infusion set with the AUTOSOFT 30 INFUSION SET, 13MM CANNULA, 23" TUBING, T:LOCK.
Features
Comfortable 13mm cannula for pain-free insulin delivery experience.
23" tubing offers flexibility and freedom of movement during wear.
T:Lock connector ensures secure and leak-free connections for peace of mind.
Hassle-free set changes for convenient and efficient insulin delivery.
Precise and reliable infusion set for accurate insulin absorption.
Designed for optimal comfort during daily activities and sleep.
Compatible with various insulin delivery systems for versatile usage.
Specifications:
Adjustable Settings: No
Alerts & Alarms: No
Automatic Shutoff: No
Calibration Required: No
Compatible with Insulin Pump: No
Data Sharing Capable: No
Integrated Continuous Glucose Monitor: No
Smart Phone App Available: No
Software Reporting: No
Bolus Calculator: No
Battery Included: No
Age Indication: 2 Years and Older
Sterile: Yes
Latex- Free: Yes
CA Prop 65 Warning: Information Not Available"
Included In Kit
10 Tandem Autosoft 30 Infusion Set
13mm Cannula
23' Tubing
T:Lock Connector
13mm cannula for comfortable insertion
23" tubing provides freedom of movement
t:Lock connector ensures secure and leak-free connections
Easy and convenient set changes
Designed for reliable and precise insulin infusion therapy