OMNIPODS, NOT FOR RETAIL, 10 PACK
New Product
Prescription Required
Click image to enlarge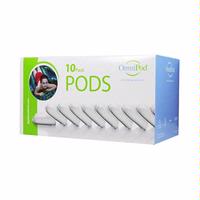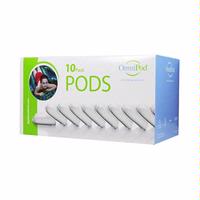 Description
Each small, watertight Pod delivers up to 200 units of insulin and can be worn almost anywhere on the body. Hands-free automated insertion is virtually pain free—and because the Pod is tubing free, there is nothing to snag, tangle or disconnect, making insulin delivery truly continuous.
Added Comfort and Discretion - The Pod is smaller, slimmer and lighter. With the new design you can be even more discreet with your site placement, and dress more freely.
More Convenient Pod Changes - Prepping your new Pods for start-up is now even easier. The Pod's needle cap cover is larger so it's easier to remove when opening a new Pod.
Increased Confidence and Safety - The Pod's pink slide insert is an additional safety feature to help you determine whether the cannula has deployed.