FREESTYLE LITE GLUCOSE TEST STRIPS, 50/BOX, NOT FOR RETAIL
Preferred Product
Over-the-Counter
Click image to enlarge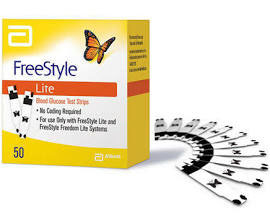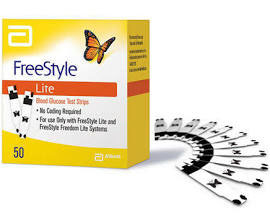 Description
The latest addition to the FreeStyle family of products - the FreeStyle Lite blood glucose monitoring system. The small, discreet FreeStyle Lite system enables you to manage your diabetes simply by offering key features such as no coding, the world's smallest blood sample size, a backlight and a test strip port light.
Warnings and Precautions
If you have hypoglycemia unawareness, we recommend testing on the finger only.
Allows you to test on fingers, forearm, upper arm, hand, thigh, calf and palm