S2 Plus Electric Breast Pump Bundle
Over-the-Counter
Click image to enlarge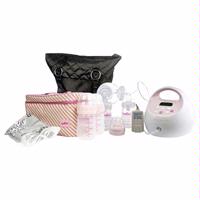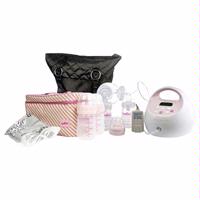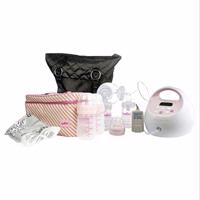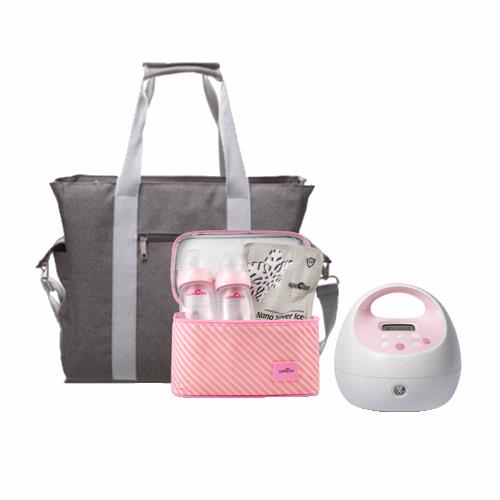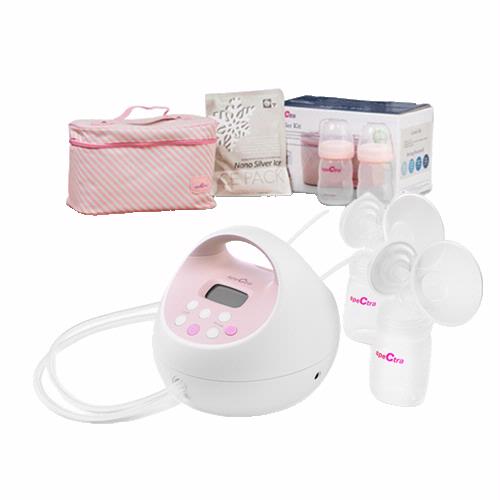 Description
Advanced Features for an Enhanced Pumping
Experience The Spectra S2 Plus Kit with its grey tote bag and pink cooler offers a revolutionary breast pumping experience. This hospital-strength breast pump boasts advanced features like a built-in nightlight, LCD screen, and customizable settings for maximum comfort and effectiveness. With its single or double pump capability and adjustable suction strength of up to 270 mmHg, the Spectra S2 Plus is designed to meet the needs of breastfeeding mothers by supporting milk supply while providing convenience and ease of use.

Hygienic and User-Friendly Design
The Spectra S2 Plus features a closed system design, ensuring a hygienic pumping experience by creating a physical barrier between the milk and the pump. This helps maintain milk quality and prevents contamination. The backflow protection system further enhances hygiene by preventing air flow between expressed milk and pump tubing, keeping the tubing dry and eliminating the need for cleaning. With its touch button controls, adjustable suction, and customizable pumping programs, the Spectra S2 Plus allows mothers to personalize their pumping experience according to their body's response.

Lightweight and Quiet Operation

Weighing only 3 lbs, the Spectra S2 Plus is highly portable and convenient for on-the-go pumping. Its compact size and lightweight design make it easy to carry in the included grey tote bag. Despite its powerful performance, this breast pump operates quietly, allowing for discreet pumping sessions. Powered by an AC adapter, the Spectra S2 Plus provides reliable and efficient pumping for nursing mothers, supporting their breastfeeding journey with comfort and confidence.
Features
Single or Double Pump capability for versatile use.
Vacuum suction up to L12 (270 mmHg) for efficient pumping.
Weighs only 3 lbs, making it lightweight and portable.
Built-in nightlight and LCD screen for convenient use.
Hygienic closed system design ensures milk purity and motor performance.
Customizable speed and rhythm for personalized comfort.
Backflow protection keeps milk and tubing clean.
Included In Kit
1 Spectra S2 Plus Pump
1 Spectra Tote
1 Pink Cooler
1 Freezer Pack
4 Milk Bottles
2 Duckbill Valves
2 Tubing
4 Nipples
2 Backflow Protectors
2 24mm Breast Flange
2 28mm Breast Flange
12v Adapter/Charger
Efficient and reliable breast pump.
Includes a stylish grey tote bag and pink cooler.
Convenient and portable for on-the-go pumping.
Offers efficient and comfortable pumping experience.
Provides a single unit for easy use."