CONTOUR® BLOOD GLUCOSE TEST STRIPS, 50/BOX (RETAIL ONLY)
Over-the-Counter
Click image to enlarge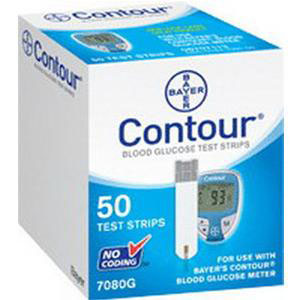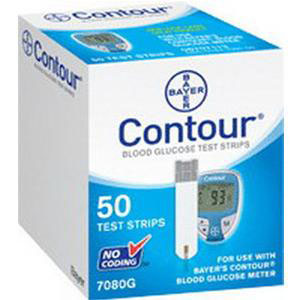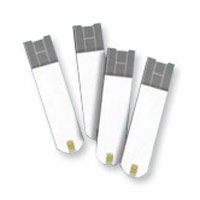 Description
Bayer Contour Microfill Blood Glucose Test Strips are for use with Bayer Contour Blood Glucose Monitoring System. These strips make testing blood sugar levels fast, easy and accurate.
No Coding™ technology.
Unique flip-top bottle design that opens and closes easily and perfect for users of all ages.
Flip-top bottle opens, closes a nd handles easily.
The strips are kept fresh up to six months after opening due to a patented bottle design with built in desiccant.
Meter automatically turns on when test strip is inserted and does not require coding.
Easy viewing of sample fills ensures accurate results.
Custom shape for easy handling.