MEDCELL ALKALINE AA BATTERIES, 1 EACH
Preferred Product
Over-the-Counter
Click image to enlarge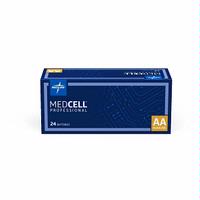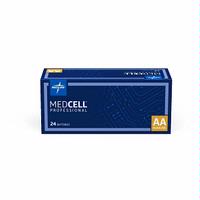 Medcell batteries are designed to last in a professional environment.
Medcell Advantage Alkaline batteries are designed to provide maximum performance in medical, high-tech devices such as pagers, blood glucose monitors, pulse oximeters, ect.
On going battery testing, together with Medline's research and development has brought about a mercury-free alkaline battery for professional applications.
These batteries are packaged for professional use.