BAYER CONTOUR NEXT LINK 2.4 METER, 1/EA
Over-the-Counter
Click image to enlarge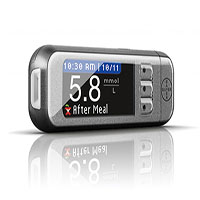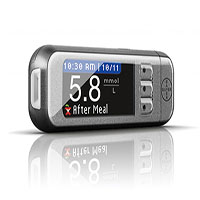 Features
ACCURACY
The high accuracy and precision demonstrated by the CONTOUR®NEXT LINK 2.4 Meter has helped to close the gap between laboratory accuracy and real-word test results.
Clinical studies have demonstrated that accurate meter readings are important for insulin pump systems to help avoid hypoglycemia, hyperglycemia, and insulin dosing errors.
CONVENIENCE AND SIMPLICITY
Wireless Connection - Sends highly accurate results to the MiniMed 630G pump for easy insulin dosing and CGM calibration.
USB Connector - Allows for easy downloading to CareLink® software and battery recharging.
Remote Bolusing - NEW easy-to-use and discreet remote manual and pre-set bolusing feature from the CONTOUR®NEXT LINK 2.4 Meter.
The CONTOUR®NEXT LINK 2.4 meter from Ascensia Diabetes Care is the only FDA-approved linking meter for use with the MiniMed 630G system with SmartGuard technology.
Also designed to wirelessly connect exclusively to the MiniMed® 640G insulin pump.
It uses CONTOUR® NEXT test strips.