OMRON 3 SERIES® UPPER ARM BLOOD PRESSURE MONITOR
Over-the-Counter
Click image to enlarge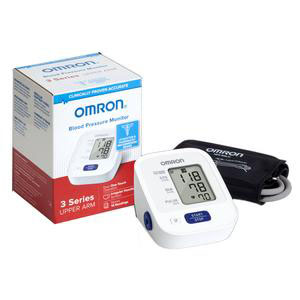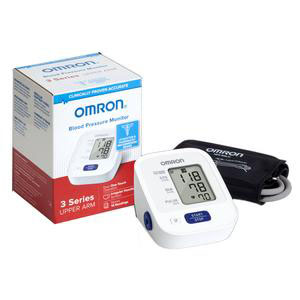 Description
3 Series® Blood pressure monitor is designed for accuracy and stores fourteen blood pressure readings for one user, and includes a wide-range D-ring cuff (fits arms 9'' to 17'' in circumference).
Advanced accuracy technology: Measures five times more data points for consistent, precise blood pressure readings less affected by any breathing or movements during measurement.
Irregular heartbeat detection: Informs when heart beats irregular, which is vital information to track and share with healthcare provider.
One-touch design: Allows to remove monitor from the box, place the cuff onto arm, and simply press the button to start blood pressure measurement.
Easy-to-read display: Provides a large digital screen to see and read results easily.
Limited warranty.