HANDY PLUS MANUAL BREAST PUMP, 1/EACH
Over-the-Counter
Click image to enlarge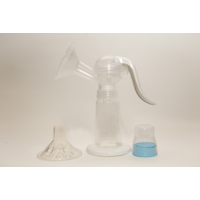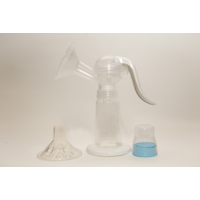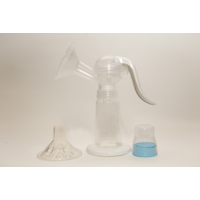 Description
The Spectra Handy Plus is everything you are looking for in a manual breast pump. Our Handy Plus Manual Breast Pump is small, portable, and lightweight at .2lbs allowing you to express wherever you are. It is intended for individual use and ideal for occasional manual expression.

The pump is operated by hand and with a lightweight, ergonom ic design, the Spectra Handy Plus will reduce hand and wrist fatigue. The Spectra Handy Plus comes with a silicone massager insert to gently cushion the breast and enhance milk flow.

Just like all of the spectra pumps, hygiene is an up-most importance, so the spectra handy plus manual pump has a built in back flow protection device to ensure s afe and hygienic expressing at all times.
Included In Kit
Spectra Handy Plus manual breast pump
BPA Free 25mm size flange
1 silcone massager insert
1 hygienic silicone duck bill valve
1 collection bottle (BPA Free)
1 collection bottle lid
1 round bottle stand
BPA-free – all components that come into contact with your milk are BPA free
Powerful suction to 250 mmHg
Ergonomic, lightweight design