Wings Choice™ Plus Adult Quilted Brief, Extra Large 59"-64", 15 Each
Preferred Product
Over-the-Counter
Click image to enlarge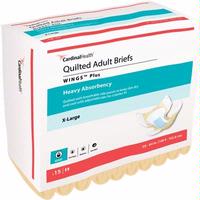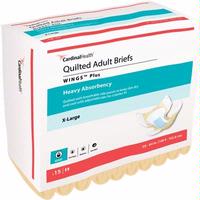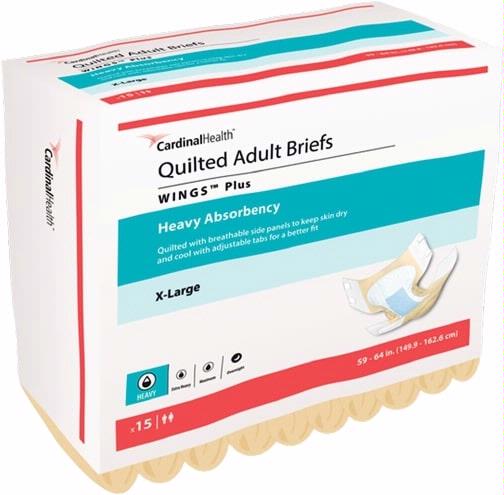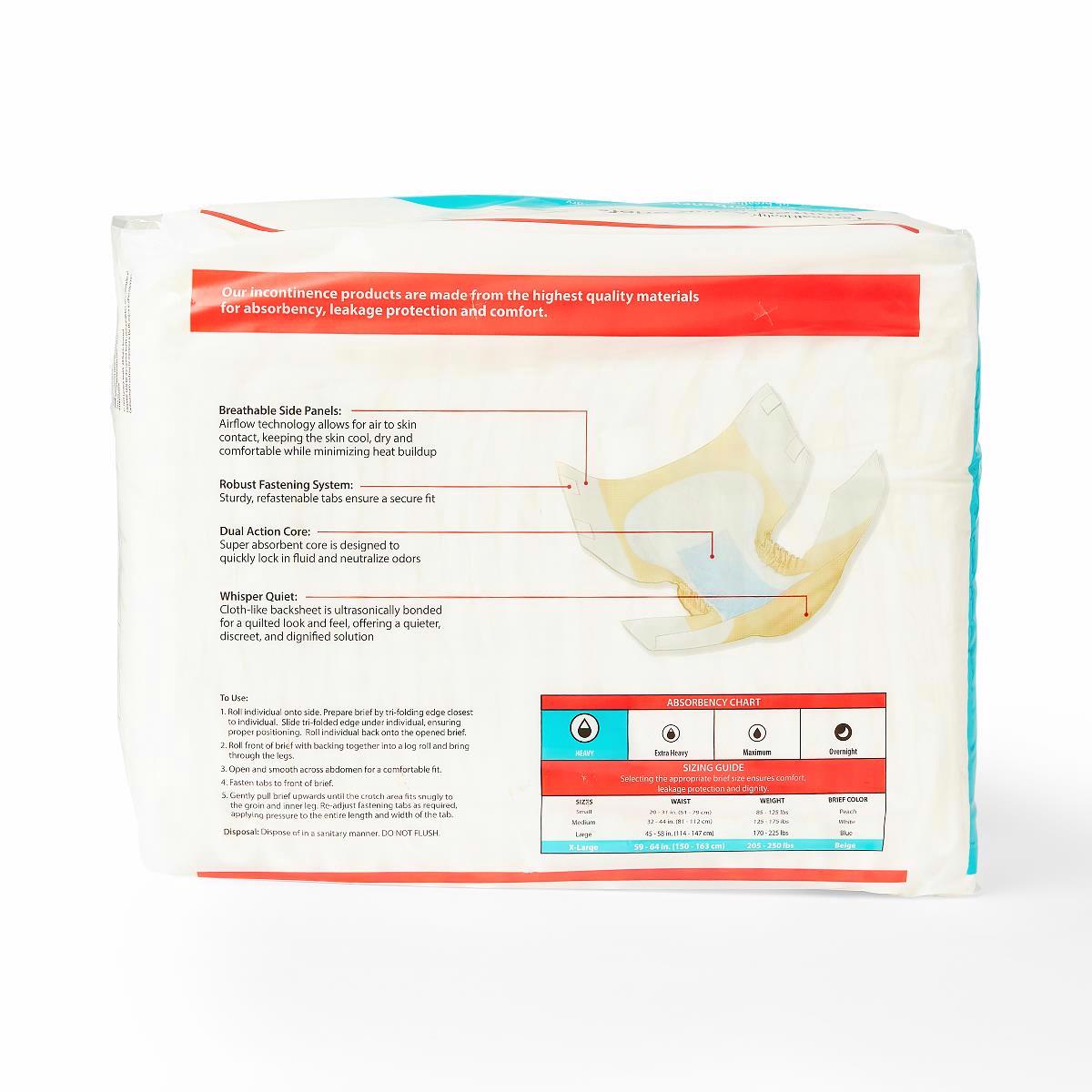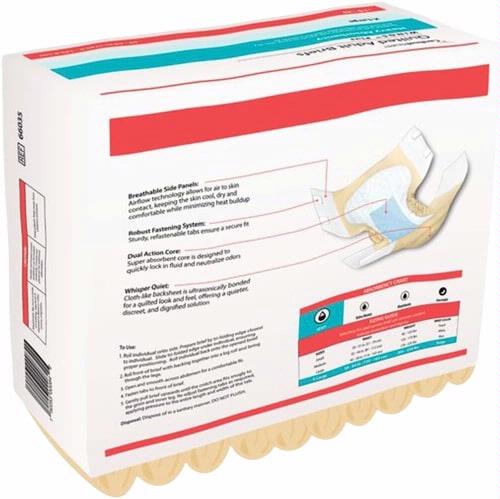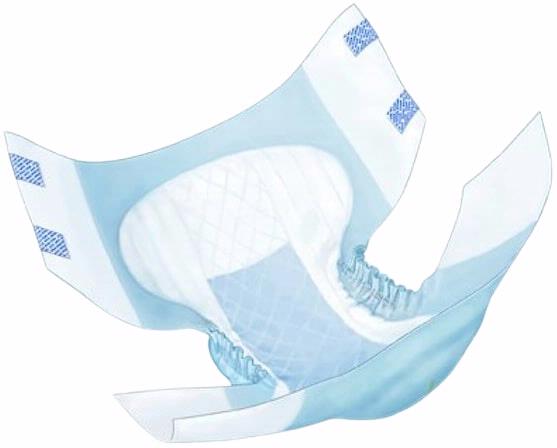 Description
Wings" Adult Quilted Briefs are disposable adult diapers for moderate to heavy incontinence protection. These super-absorbent briefs combine a super absorbent polymer, a high performance blue dryness strip, breathable top sheet for superior comfort, protection and odor control.
Super absorbent core is designed to quickly lock in fluid and neutralize unpleasant odors.
Cloth-like backsheet is ultrasonically bonded for a quilted look and feel, offering a noticeably quieter, discreet, and dignified solution.
Airflow technology allows for air to skin contact, keeping the skin cool, dry and comfortable while minimizing heat buildup.
Sturdy refastenable tabs ensure a secure fit.
Whisper quiet.
Breathable side panels.
Robust fastening system.
Designed to provide extra-heavy absorbency
Super-absorbent core is designed to quickly lock in fluid and help neutralize unpleasant odors
Cloth-like backsheet is ultrasonically bonded for quilted look and feel
Quiet and discreet appearance