SAFE-T-SPORT® NEOPRENE KNEE SLEEVE, OPEN PATELLA,LG,BLK,1/EA
Featured Product
Over-the-Counter
Click image to enlarge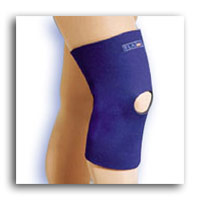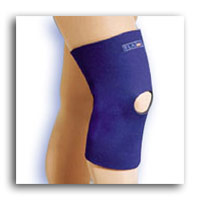 Description
Standard pullover neoprene knee sleeve. Single layer front when added compression is not needed. Made of therapeutic lightweight, sports neoprene with a soft nylon loop lining. It's available with open or closed patella. Measure 4" above the center of the kneecap.
Four-Way Stretch for Proper fit and Comfort
Sports Neoprene for Therapeutic Warmth, Easy slip on style
Requirement: Must Specify Open or Closed Patella Knee Sleeve
Colors: Navy or Black
Size: Large, Fits 18 - 19"