SAFE-T-SPORT® NEOPRENE PATELLA STABILIZER, MEDIUM, BLACK
Featured Product
Over-the-Counter
Click image to enlarge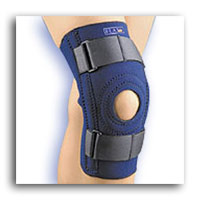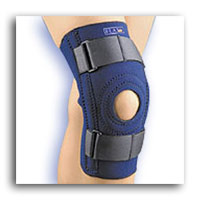 Description
Neoprene sleeve with four flexible spiral stays for added medial/lateral stability. Removable horseshoe can be placed superior, inferior, lateral or medial depending on where support is needed. Two loop lock straps can be adjusted to give an intimate and comfortable fit. Sports neoprene with open patella and easy slip-on style provides compression with therapeutic warmth. Has a soft loop nylon lining. It measure 4" above the center of the kneecap.
Four-way stretch for proper fit and comfort
Sports neoprene for therapeutic warmth
Removable patella horseshoe stabilizer
Adjustable support straps for easy application
Size: Medium, Fits 16-17"