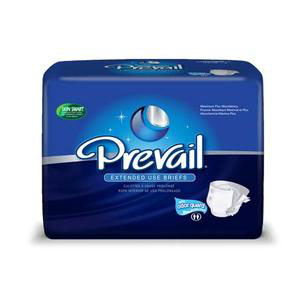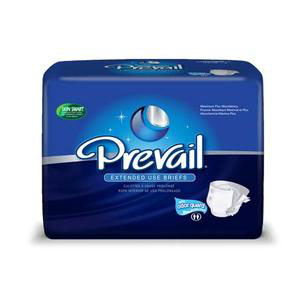 Prevail Premium Adult Briefs, Large, 45-58", 16 Per Pack
$11.72
$10.74
Prevail Premium Adult Briefs, Large, 45-58", 16 Per Pack
$11.72
$10.74
Product Details
Fecal Containment Zone is a scientifically designed target area that locks up loose stool for improved containment and healthier skin.
Target acquisition zone features advanced core design.
Cloth-like outer fabric.
Easy-Lock Fastener®.
Advanced Zoning System® with targeted acquisition zone and fecal containment zone.
Enhanced breathable zones.
Shipping & Returns
Free shipping is provided for orders that are $100.00 or more, within the contiguous 48 states via ground service. For orders under $100.00, a $7.95 service charge is applied. Learn more

If you have a problem with the order received, call 844-533-5858 or e-mail your matter to orders@betterlivingnow.com and our customer care representative will can correct the problem.
Manufacturer Details