GUARDIAN REAL-TIME BLOOD GLUCOSE MONITORING SYSTEM
Prescription Required
Click image to enlarge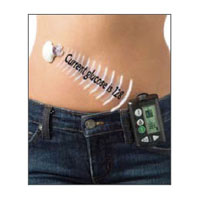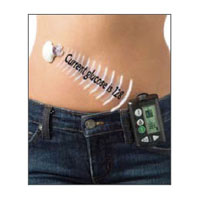 Description
The Guardian REAL-Time System goes anywhere you go, no matter how active your lifestyle. The monitor is small, comfortable, and easy to wear — on your belt, in your pocket, or under your clothing. The tiny glucose sensor is discreet, easy to insert, and virtually painless. It connects directly to the small (about the size of a quarter) MiniLink™ REAL-Time Transmitter, which wirelessly sends your glucose data to the monitor. The MiniLink REAL-Time Transmitter and glucose sensor are waterproof when connected, allowing you to shower, bathe, and engage in water activities.
Included In Kit
Monitor
Transmitter
Charger
Tester
REAL-Time display gives you continuous awareness of your current glucose levels.
3 layers of protection give you added peace of mind and confidence.
Get a higher level of protection from dangerous highs and lows than fingerstick testing alone.
Comfortable, compact, easy-to-use design won't cramp your style.
An ideal partner to help you manage your diabetes.