One Touch Ping Pump Skin, Pink, 1 Each
Clearance Product
Over-the-Counter
Click image to enlarge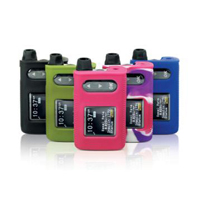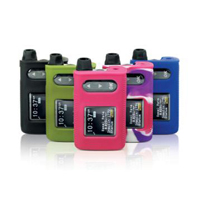 Description
A skin made of thick, flexible rubber helps protect the insulin pump against the bumps and bruises of daily living.
Warranty Information
ANIMAS® INSULIN PUMP ACCESSORY WARRANTY

LIMITED PRODUCT WARRANTY FOR INSULIN PUMP ACCESSORIES (Cases, Clips, Skins, etc.)

Your Animas® insulin pump accessory is w arranted against defects in materials and workmanship for a period of THREE (3) MONTHS from the date of original retail purchase. If a defect exists, Animas Corporation, at its option and to the extent permitted by law will (1) repair the product at no charge using new or refurbished parts, (2) exchange the product with a functionally equivalent product that is new or refurbished, or (3) refund the original purchase price. This warranty is available only to the original retail purchaser and excludes damage resulting from abuse, accident, modifications or other causes that are not defects in materials and workmanship. TO THE EXTENT PERMITTED BY APPLICABLE LAW ANIMAS IS NOT LIABLE FOR ANY DIRECT, INDIRECT, INCIDENTAL OR CONSEQUENTIAL DAMAGES ARISING OUT OF THE USE OR SERVICE OF THE PRODUCT. THE WARRANTY AND REMEDIES DESCRIBED ABOVE ARE EXCLUSIVE AND IN LIEU OF ALL OTHER WARRANTIES, REMEDIES, AND CONDITIONS, WHETHER ORAL, WRITTEN, EXPRESS, STATUTORY OR IMPLIED. TO THE EXTENT PERMITTED BY APPLICABLE LAW ANIMAS DISCLAIMS ALL IMPLIED AND STATUTORY WARRANTIES, INCLUDING, WARRANTIES OF MERCHANTABILITY AND FITNESS FOR A PARTICULAR PURPOSE. IF IMPLIED WARRANTIES CANNOT BE DISCLAIMED, THEN SUCH WARRANTIES ARE LIMITED IN DURATION TO THE DURATION OF THIS WARRANTY. Any recovery is limited to the original purchase price. No other person is authorized to modify this limited warranty. Some states do not allow limitations on how long an implied warranty lasts, or exclusions of incidental or consequential damages, so the above limitations may not apply to you. This warranty gives you specific legal rights, and you may have other rights, which vary from state to state.
| | | | |
| --- | --- | --- | --- |
| | Quantity | | (1 x 1.0 EA MIS = 1.0) |
| | NDC # | | 65781049603 |
| | Mfg # | | 100-496-03 |
| | Mfg Name | | ANIMAS |
| | HCPCS | | CASH |
| | Weight | | Not available |
| | Taxable | | Yes |