Blood Glucose Test Strips
Over-the-Counter
Click image to enlarge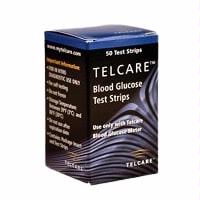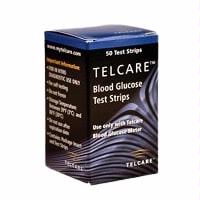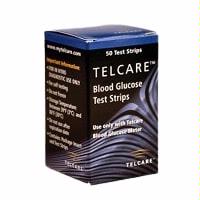 Description
Accurate Blood Glucose Monitoring Made Easy
Maintaining optimal blood glucose levels is crucial for individuals with diabetes, and Telcare Blood Glucose Test Strips provide a reliable and convenient solution. With each box containing 50 high-quality test strips, Telcare ensures accurate readings for effective diabetes management. These test strips are compatible with the Telcare Diabetes Pal App and Telcare Blood Glucose Meter, allowing seamless integration into your daily routine. Experience the convenience of at-home blood glucose monitoring with Telcare, a trusted name in diabetes care.
Trusted Quality and Precision Telcare Blood Glucose
Test Strips are designed with precision in mind. Their advanced technology ensures accurate and consistent results, giving you the confidence to make informed decisions about your health. Each strip requires only a small blood sample, minimizing discomfort and making the testing process more convenient. The high-quality construction of these test strips ensures reliability and eliminates the worry of inaccurate readings. With Telcare, you can trust in the precision of your blood glucose measurements.
Seamless Integration for Effortless Diabetes Management
Managing diabetes can be overwhelming, but Telcare is here to simplify the process. By using the Telcare Diabetes Pal App and Telcare Blood Glucose Meter in conjunction with the test strips, you gain access to a comprehensive diabetes management system. The app allows you to track your blood glucose levels, set reminders for testing, and share your data with healthcare professionals. With the Telcare system, you can take control of your diabetes management effortlessly and gain valuable insights into your health.
Included In Kit
50 Telcare Blood Glucose Test Strips
Auto-coding technology
FDA Cleared
Easy to handle
Sample fill viewing
50 per package