S9+ Portable and Rechargeable Electric Breast Pump Bundle
Over-the-Counter
Click image to enlarge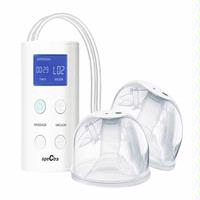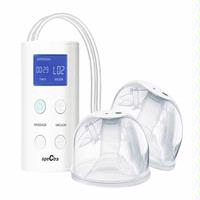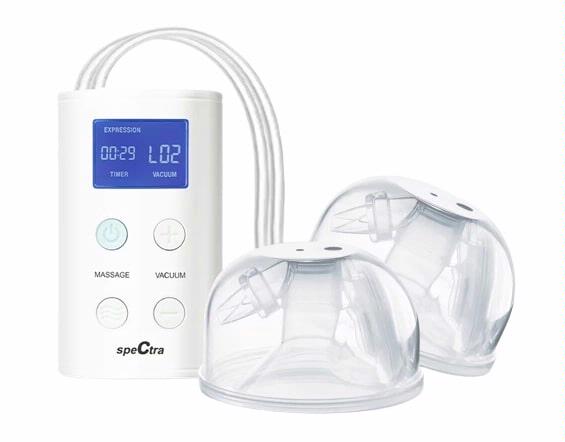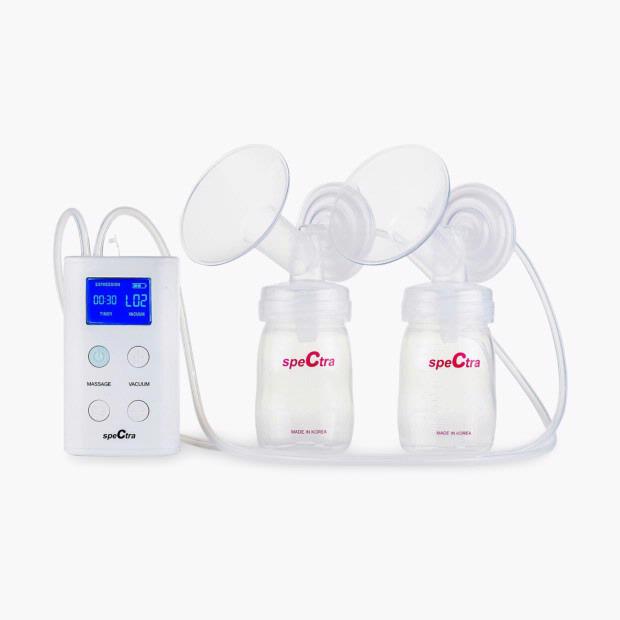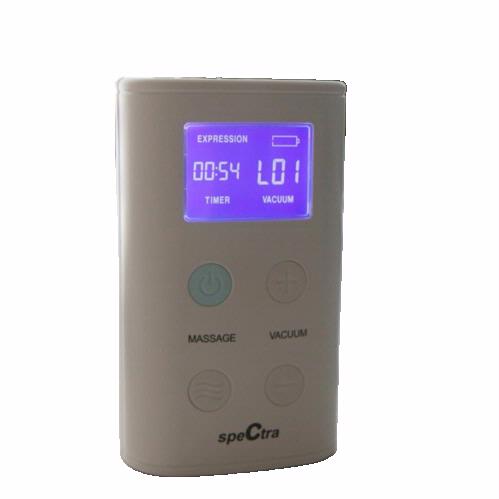 Description
Compact and Convenient Pumping On-the-Go

Experience the ultimate freedom and flexibility with the Spectra S9+ Portable/Rechargeable Electric Breast Pump Bundle. Designed with busy mothers in mind, this compact and lightweight breast pump offers unparalleled portability without compromising on performance. No more worrying about finding a power outlet or being tied down during pumping sessions. With its built-in rechargeable battery, you can conveniently pump anytime, anywhere.
Efficient and Comfortable Milk Expression
The Spectra S9+ Breast Pump Bundle features advanced technology to ensure efficient and comfortable milk expression. Equipped with customizable settings, you can easily adjust the suction strength and rhythm to mimic your baby's natural nursing pattern. The gentle yet powerful suction provides optimal milk flow while maintaining your comfort. The package also includes two different flange sizes, allowing you to find the perfect fit for a personalized pumping experience.

Comprehensive Bundle for a Complete Pumping Experience
Get everything you need in one comprehensive bundle. The Spectra S9+ Breast Pump Bundle includes not only the portable electric breast pump but also a range of essential accessories to enhance your pumping journey. From spare parts and bottles to storage bags and bottle stands, this bundle has you covered. With everything conveniently included, you can focus on what matters most - providing the best nutrition for your little one while maintaining your own convenience and comfort.
Features
Compact and portable for convenient on-the-go pumping.
Rechargeable battery eliminates constant battery replacement.
Efficient electric pumping saves time and effort.
Customizable settings for personalized comfort during pumping sessions.
Quiet operation allows discreet pumping in any setting.
Hospital-grade performance ensures efficient and effective milk expression.
Comprehensive bundle includes essential accessories for breastfeeding needs."
Included In Kit
1 Spectra S9+ Portable and Rechargeable Electric Breast Pump Bundle
Convenient pumping with built-in rechargeable battery
Advanced technology for effective milk expression
Tailor suction and rhythm to individual preferences
Includes advanced massage mode settings
Easy to carry and transport for pumping