PULMO-AIDE® COMPACT COMPRESSOR/NEBULIZER, W/ DISPOSABLE NEB
Featured Product
Over-the-Counter
Click image to enlarge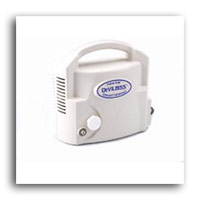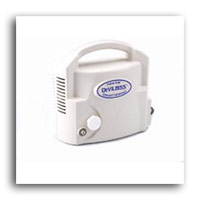 Description
The DeVilbiss Pulmo-Aide Compact Compressor is a small footprint unit, which allows for therapy at home or can be easily transported for AC use while on the go. Features ease-of-use, a 5-year warranty and the same reliable operation you have come to count on from DeVilbiss. The Pulmo-Aide Compact is the perfect solution for those patients seeking a quality, effective treatment from a compressor with a small foot print design.
Warranty Information
The DeVilbiss® product line of Sunrise Medical offers one of the most competitive guarantees on the market today. DeVilbiss® Pulmo-Aide®, PulmoMate®, Pulmo-Aide LT and Pulmo-Aide Compact Compressor/Nebulizers are guaranteed against defects in materials and workmanship for a period of up to five years depending on the specific model. For specific details regarding this product, please refer to complete warranty information in the product service manual or patient guide.
Small, Compact Design
Convenient Carrying Handle
Reliable Pressure and Flow
Made in the USA
5-Year Warrantee