CARBON FIBER ROLLATOR WITH 18.5"W X 24"H COMFORT SEAT, BLACK
New Product
Over-the-Counter
Click image to enlarge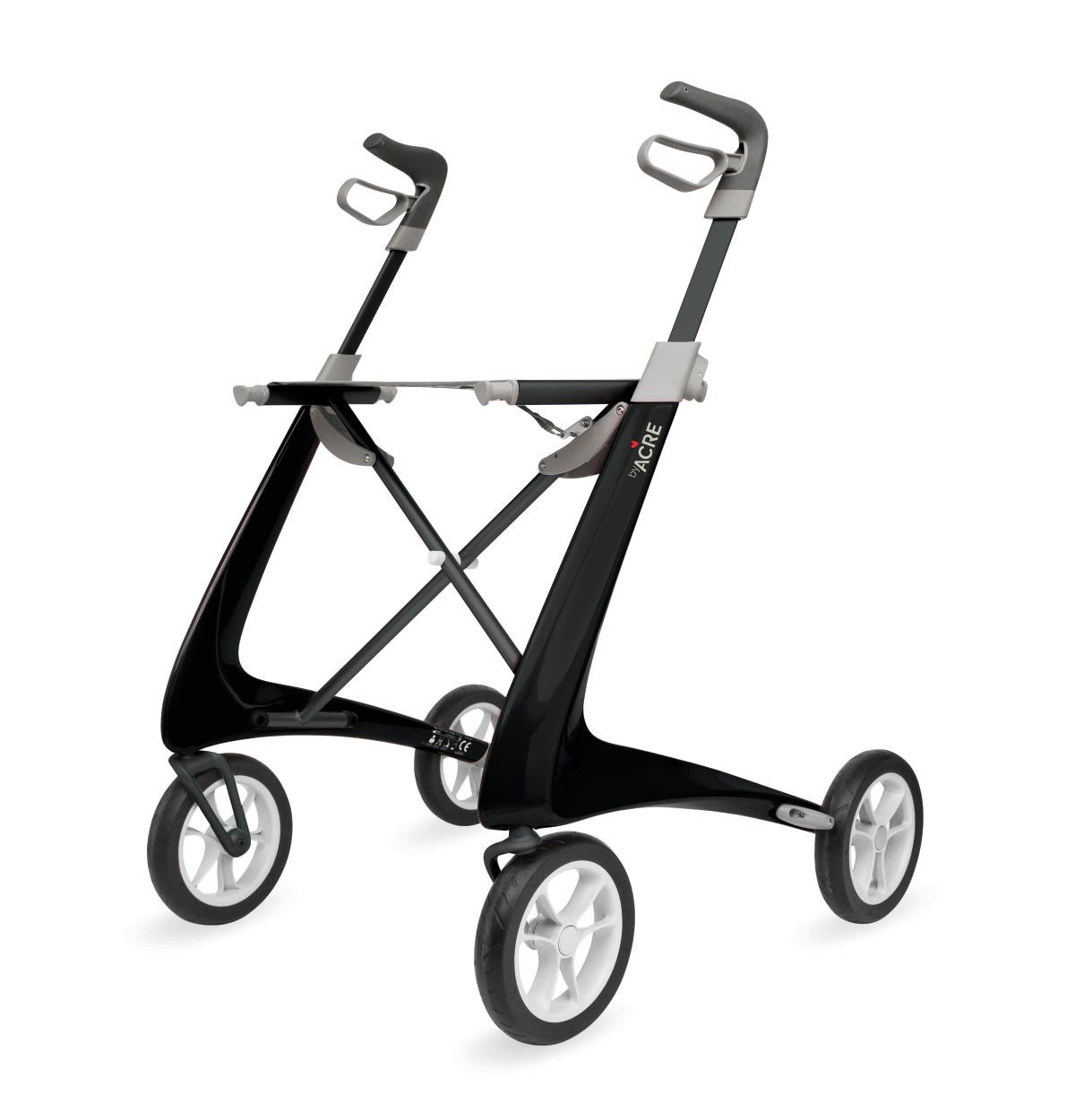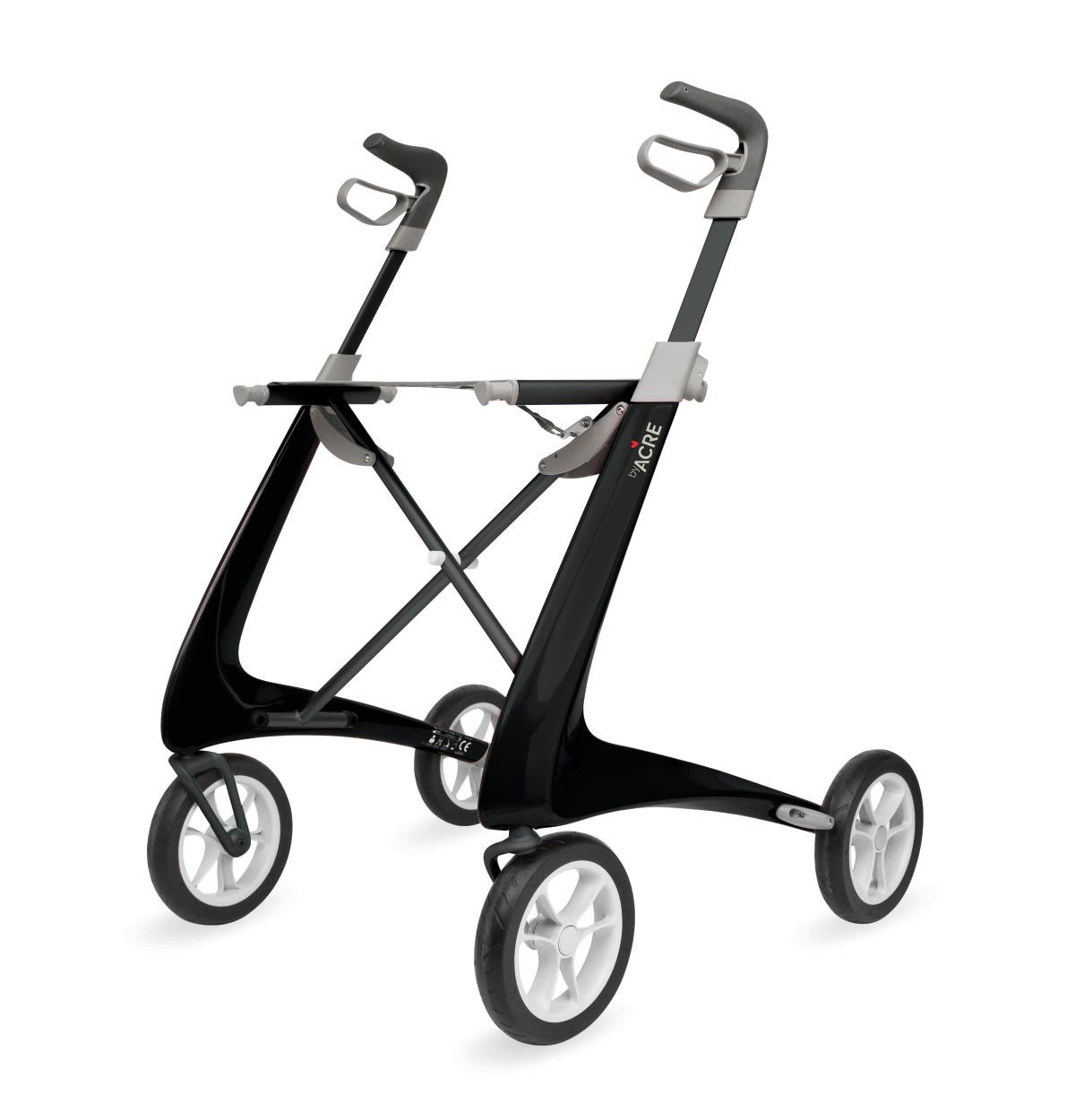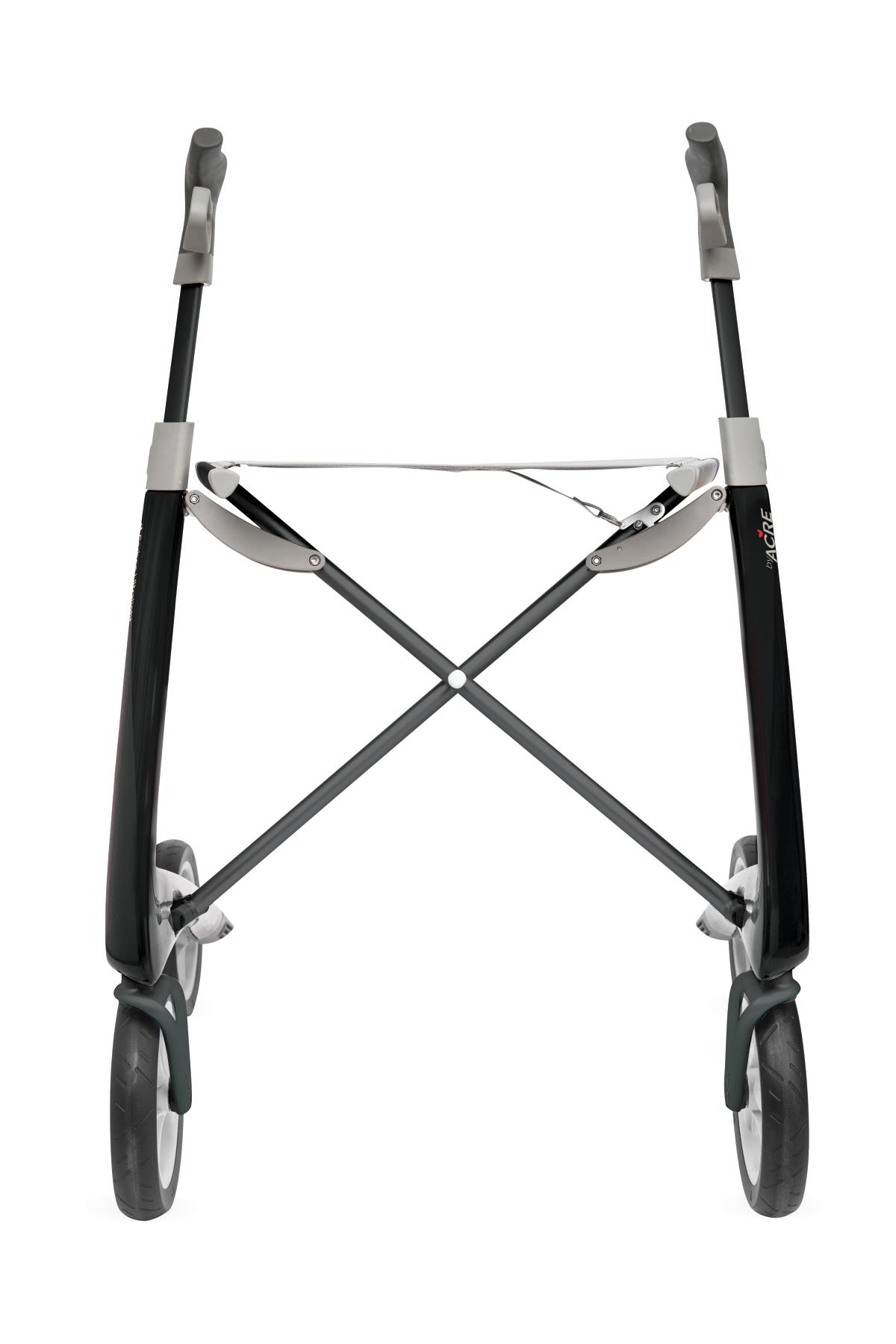 Description
The exceptionally lightweight Carbon Ultralight, only 10.6 lbs. for the regular width model, is the perfect companion for adventures around the world, or just around the corner. The dynamic shape and sleek lines are inspired by designs of fast-moving vehicles like sports cars and racing bicycles. It is designed to be fast, light and easy to maneuver. And we've packed it with small details that makes for a smooth and effortless ride.
Strong, ultralightweight carbon fiber frame supports up to 285 lbs.
Hidden,through-the-frame brake cables
Soft, inverted handles support good posture & comfort
Shock absorbing frame & tires
Folds together smoothly & easily
Comes fully assembled
Innovative Design
Folds flat. Unfolds in a snap. Simple, elegant design and high-tech materials provide a secure, easy-to-use walker that looks great and maneuvers beautifully.
Advanced Features
Inverted wide handles will hold your hand and easy-lock brakes with cables that run inside the walker, out of sight and protected from damage.
Comfortable & Ergonomic
Soft flexible seat with shock absorption makes for a smooth ride across any terrain.
Organizer Included
Beautiful, functional organizer keeps personal items like phones, wallet and keys close at hand – attaches and detaches easily with hook & loop fasteners.
Features
Assembly Required: No
Available Colors: Black, Red, White
Latex Free: No
Overall Widths Available: 26.2", 24.6", 2 4.1"
Product Weight (lb): 10.9 lb, 10.6 lb
Walker Height Range 31"-36"
Warranty Yes
Weight Capacity (Pounds) : 285 lb
Wheel Size: 8"
Wheels Included: Yes
Material
Frame: 100% pure carbon fiber
Other parts: Aluminum & plas tic
Carbon fiber is a very strong material that is also very lightweight. It is 5 times stronger and more lightweight than steel.
Ultralight carbon fiber frame designed to be 5x stronger than steel for ease of use and no heavy lifting
Rollator folds flat for easy storage and transportation
Height-adjustable, ergonomic handles feature integrated brakes with hidden brake cables
Fully assembled with organizer bag included Weight Capacity: 285lbs.
Color:Black
| | | | |
| --- | --- | --- | --- |
| | Quantity | | (1 x 1.0 EA MIS = 1.0) |
| | Order # | | 88789100001 |
| | Mfg # | | BYA100LGBK |
| | Mfg Name | | BYACRE APS |
| | HCPCS | | CASH |
| | Weight | | Not available |
| | Taxable | | Yes, Healthcare Provider's Own Use |